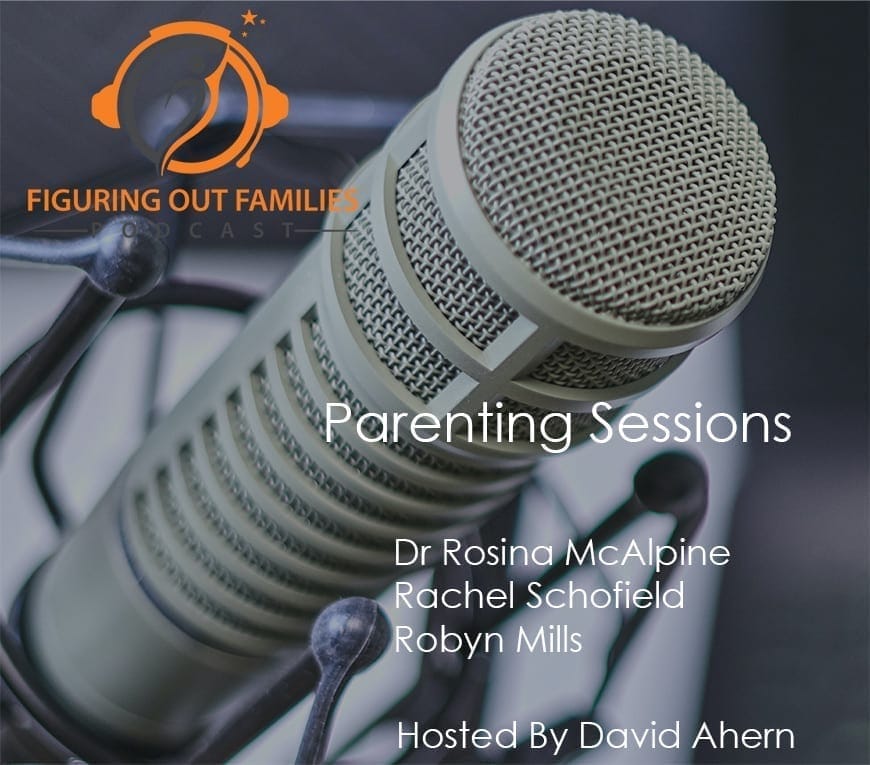 Figuring Out Families aims to help families to be the best that they can be. We interview experts in the field who provide practical advice and tips to help couples with their relationships and raising their children.
In our podcast series, Parenting Sessions, we are joined by:
Dr Rosina McAlpine.  author, parenting expert and CEO of Win Win Parenting.
Rachel Schofield, Parent Coach, Family Counsellor, and a Professional Member of the Australian Association of Family Therapists 
Robyn Mills who has a PhD in Psychology and 45 years experience as a health professional, including as a psychologist and Life Skills educator. 
In each session we provide valuable advice and tips on how families can manage their lives with more confidence and with less stress, resulting in better outcomes for children and a more peaceful family home.